Type of installation
We are registered installers for numerous brands of EV chargers including: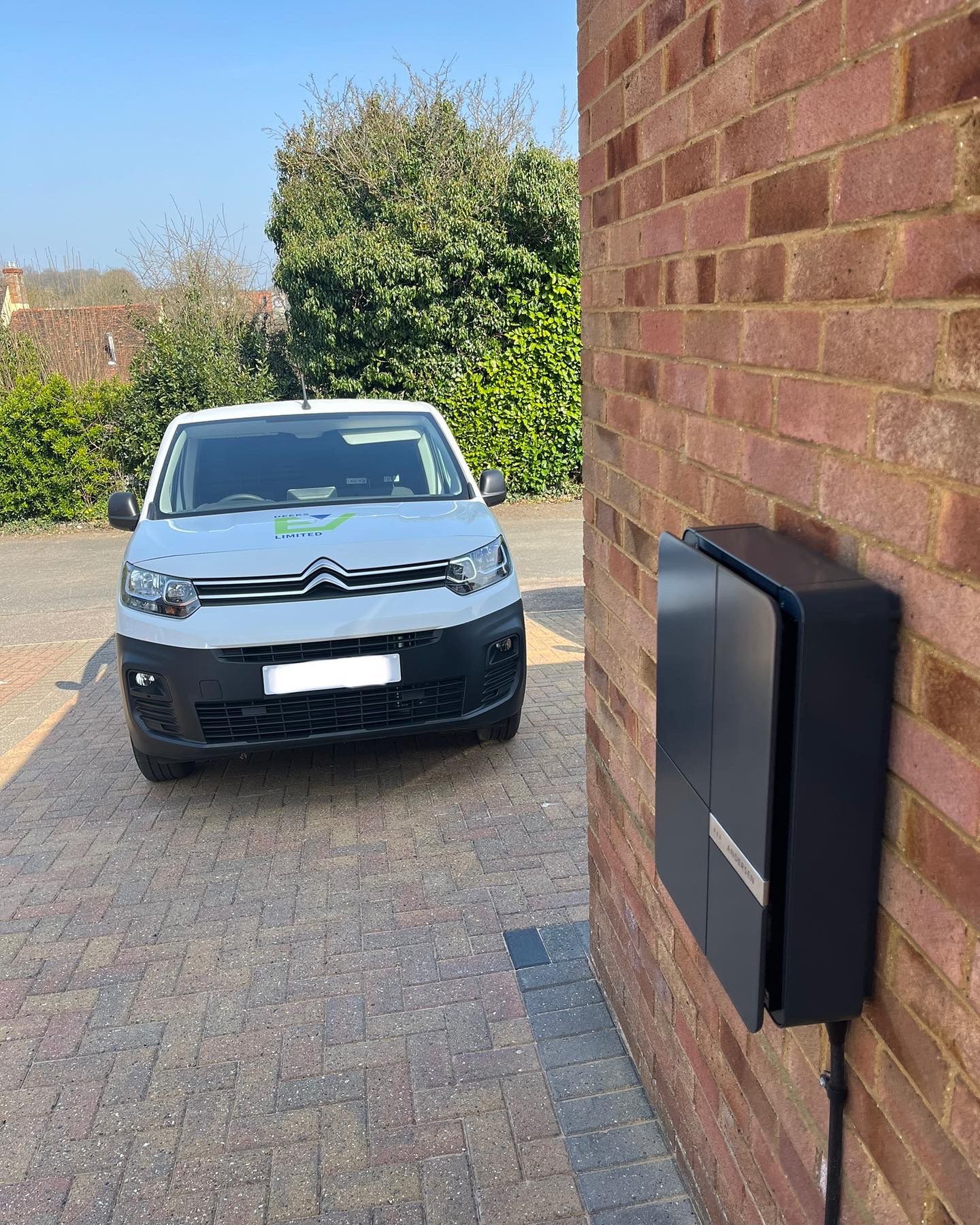 Domestic Charging:
To charge an electric car at home, you should have a home charging point installed where you park your electric car. You can use an EVSE supply cable for a 3 pin plug socket as an occasional back up however; this should only be as a last resort.
For any Electric Vehicle owner it is vital to have an EV charger installed in their own home to ensure their vehicle is sufficiently charged to start their daily commute. We think of this like a mobile phone; charge it overnight and benefit from this during the day.
Electric Car users can benefit from £350 off their domestic EV Charge Point installation using the governments grant scheme. Click here to organise a free quotation and claim your Electric Vehicle Homecharge Scheme (EVHS) grant.
Commercial Charging:
With the government planning to ban the sale of all new petrol and diesel cars by 2030 having a charging infrastructure in a commercial setting will be vital for the operation of all businesses. There are many benefits for having EV Charge Points installed in a business setting, some of these include:
Reducing your Carbon footprint
Employee Retention
Fleet cost reduction
Business Image
Future Proofing
Increase in revenue through selling electricity
All businesses can now benefit from a Workplace Charging Scheme (WCS) grant. This grant scheme covers up to 40 charge points per workplace at a value of £350 per point (up to £14,000). Click here to organise a free quotation and claim a WCS grant for your business.
" Had my wall box charger installation by these guys. Absolutely first class service and quality workmanship. Good old fashion service and standards. Again Absolutely brilliant. "